Bald Eagle Hunting
Feb. 26, 2008, 1:30 PM - pond along Air Base Parkway, Fairfield, CA.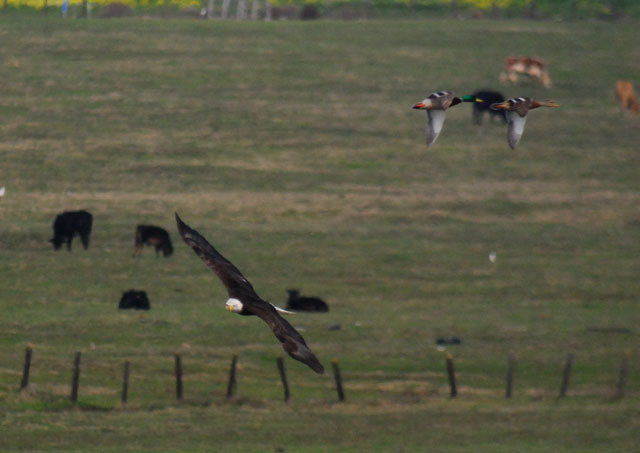 The Bald Eagle used to be rare in this part of California; however, they are breeding up at north Lake Berryessa
and there have been more sightings the past few years.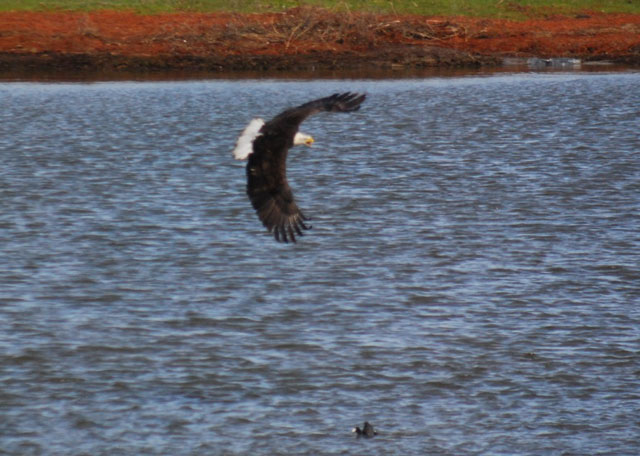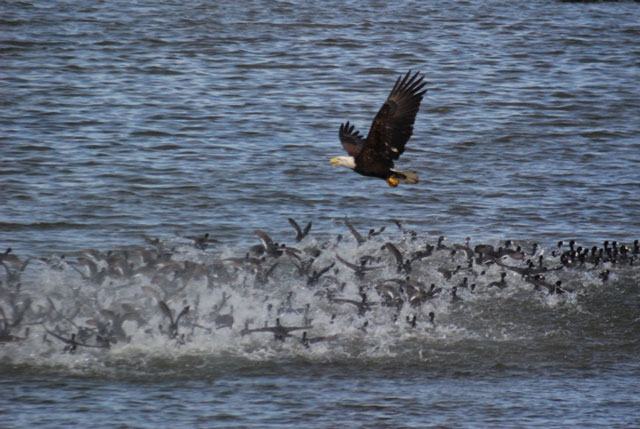 This bird took off from the far side of the pond and began its hunting maneuvers. It hovered in 7-8 places, dove unsuccessfully once, and eventually focused in on a group of mud hens (American Coot).
The eagle dove into the water and failed to grab anything.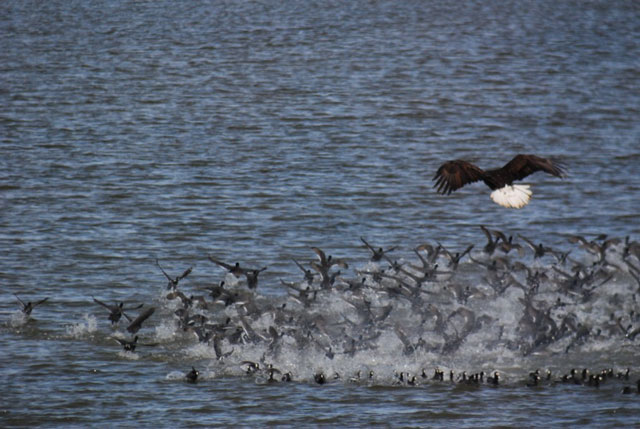 It looked around at its options and turned to fly back out of the water.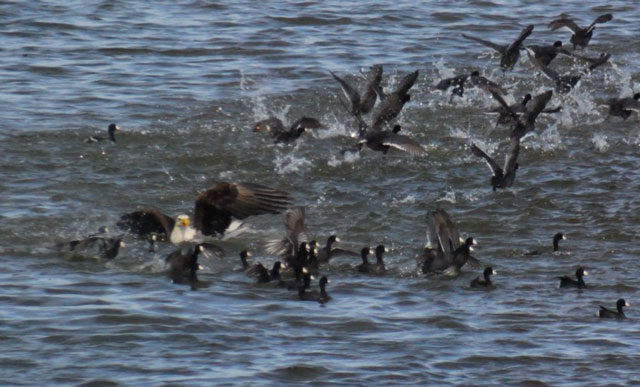 The Coots were rather disturbed.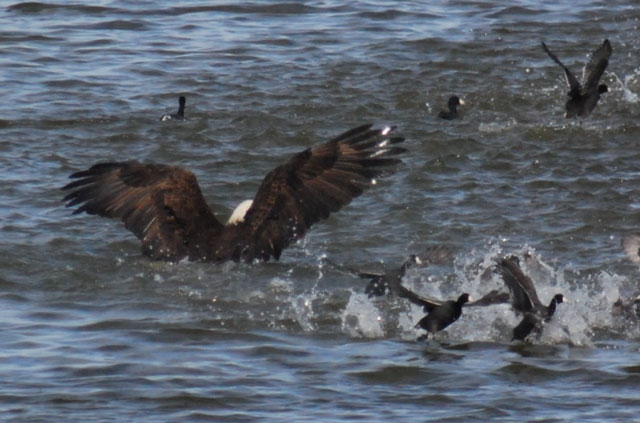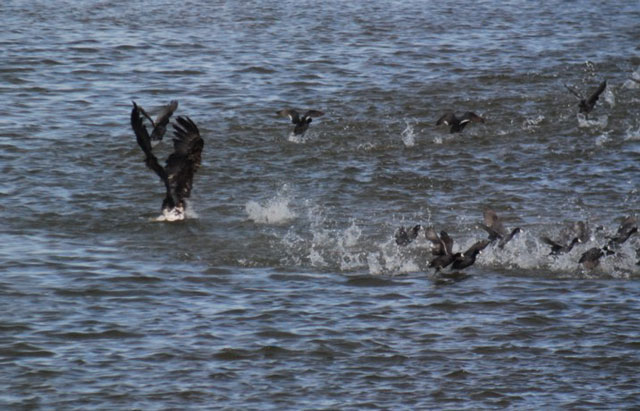 As it was just coming out of the water, an unfortunate coot popped to the surface right in front of the eagle
(below, left - you can see the victim in front, just to the right of the eagle's tail)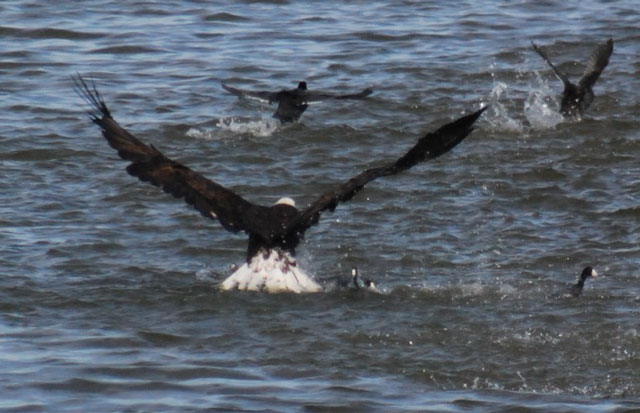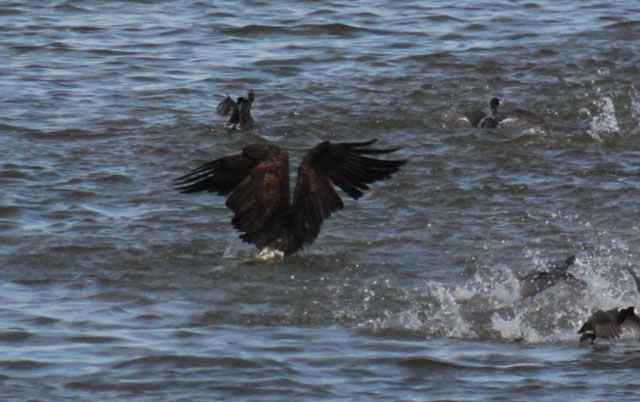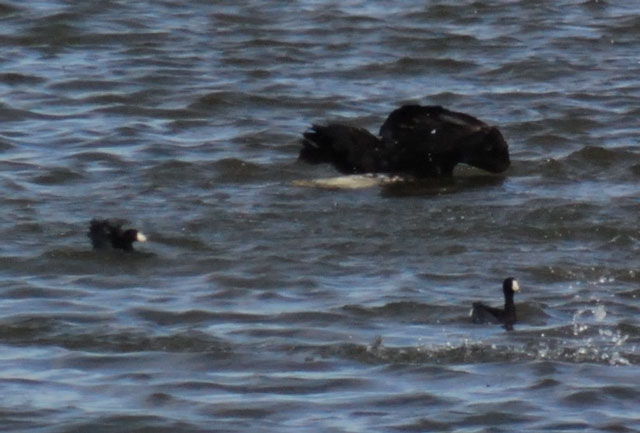 I didn't know if the bird caught anything at this point and watched as it just floated on the surface for about 90 seconds.
It looked exhausted and seemed to be resting for a while, but after a minute and a half, I was starting to get a bit concerned.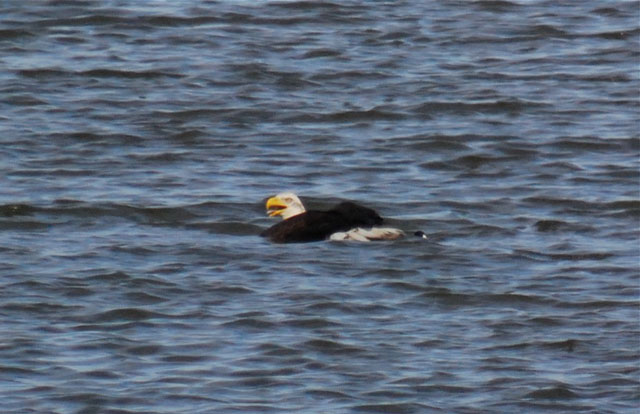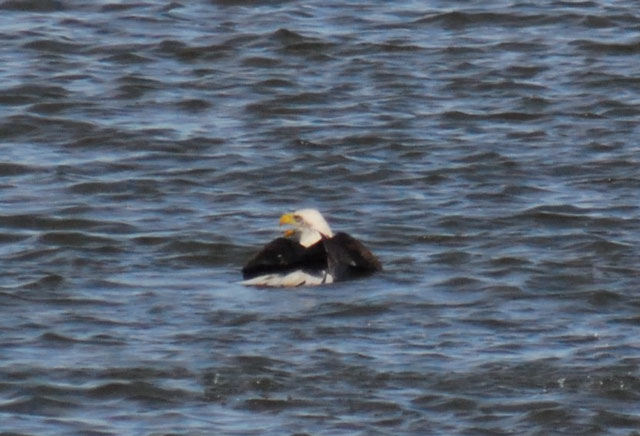 But when the bird finally took off, I realized that it wasn't resting but was drowning the victim.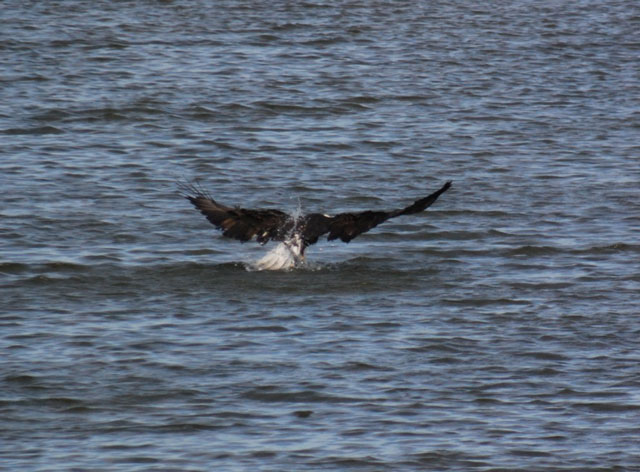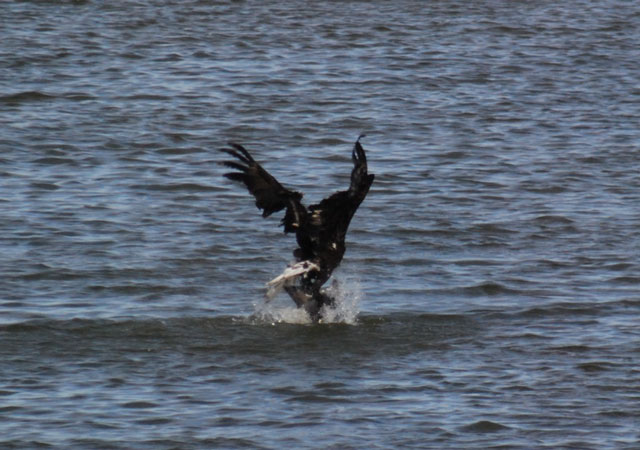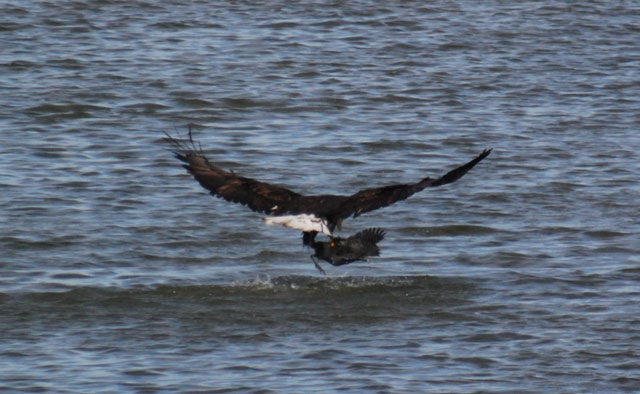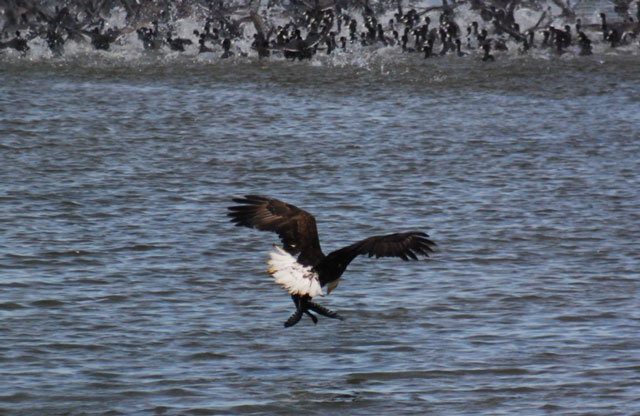 Now, this is kind of rude!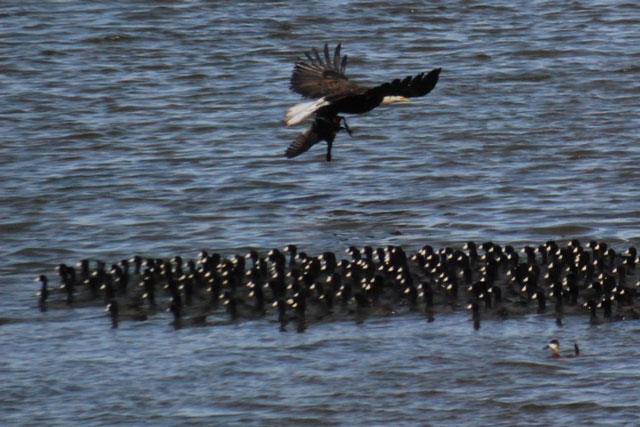 But the eagle has to eat too.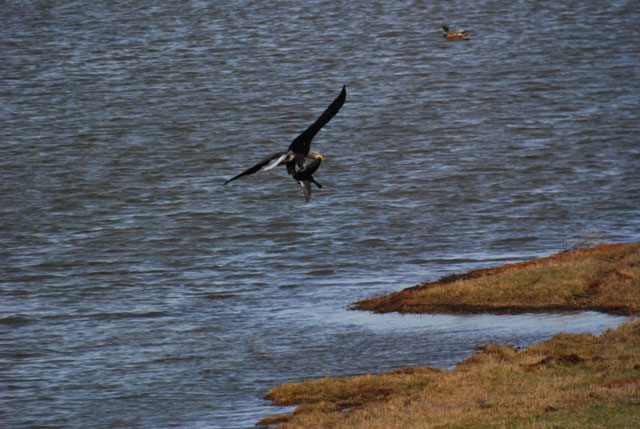 It all took about 6-7 minutes - a thrilling event.
BALD EAGLE #78
#78 appeared the same day as the above pictures. It was there just a day or two and then moved on.

We tracked down the number and found that it was hatched from Catalina Island in April of that same year (2008). The project can be watched at: http://www.iws.org/bald_eagles/nestcam.htm

See also http://www.iws.org/

JANUARY 2009

This bird had been going back and forth between here and Lake Berryessa. Seems to now be a regular hunting spot.

timlig@pacbell,net