Suisun Marsh Natural History Association
---
Environmental Education Program
Presentations and Field Trips
for Private and Public Schools, Youth Groups and Adult Organizations
---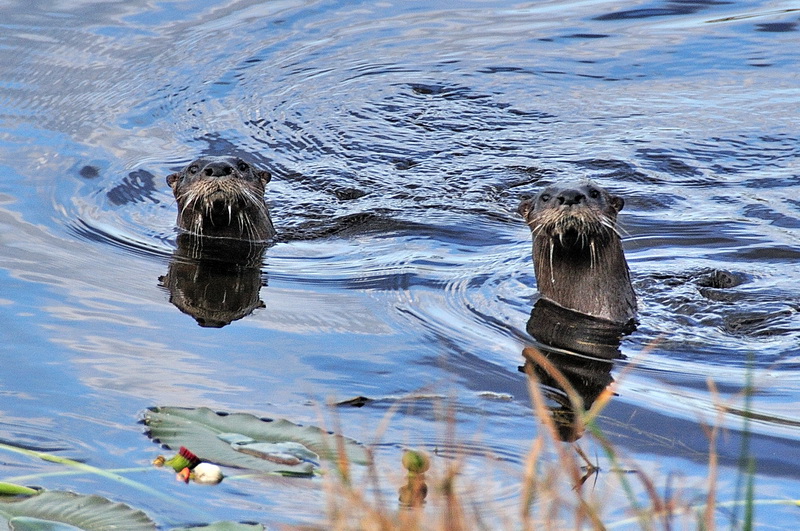 Presentations


• Suisun Marsh: A pictorial survey of the unique features and ecosystems of Solano's brackish marshes.
($50 / 60 minutes. Slide show and Interpreter)
• Rockville Hills Park: An interesting visual tour through Solano's only publicly owned coastal live oak forest including its native flowers, grasses and chaparral oriented wildlife.
($50 / 60 minutes. Slide show and Interpreter)
• Native American: A historical presentation focused on the Native Americans that occupied the Rockville Hills park area. Including a short biography of Chief Solano.
($50 / 60 minutes. Slide show and Interpreter)
• Hummingbirds: A study of North American Hummingbirds including rehabilitation techniques.
($50 / 60 minutes. Slide show and Interpreter)
• Bird Identification: Beginning skills in bird watching, including techniques and methods.
($30 / 30 minutes. Slide show and Interpreter)
• Butterflies, Insects and Spiders: An interesting and colorful look at the variety of "bugs" that surround us.
($30 / 30 minutes. Slide show and Interpreter)
• Rocks and Minerals: An introduction to the world of Rocks and Minerals, including crystaline structures and gemstones.
($50 / 60 minutes. Slide show, Interpreter and Display)
• Weather: An introduction to the basic principles of weather, focusing on the Bay Area. Includes some methods of meteorology and various weather phenomenon.
($30 / 30 minutes. Slide show and Interpreter)
• Stargazing: An introduction to basic Astronomy. Objects of our Solar System as well as deep space will be examined. Various constellations will be shown.
($30 / 30 minutes. Slide show and Interpreter)
---
Special Feature Presentations


• Wildlife Rescue Presentation - covering the rescue and rehabilitation efforts of the Suisun Wildlife Center, including an up-close look at non-releasable wildlife.
30 minute presentation - $ 75 (see below*)
60 minute presentation - $ 85
Assembly Presentation - $200
• Reptiles: A look at some native California reptiles combined with a pictorial view of their natural history as well as other North American reptiles.
($75 / 60 minutes. Slide show, Interpreter and Reptile presentation.)
• Owls - Silent Hunters of the Night: A audio-visual presentation covering various species of owls and their night calls, including an up close look at some non-releasable local owls.
($85 / 60 minutes. Slide show, Interpreter and non-releasable Owl presentation)
Our charges are very affordable and the funds go directly to support the Suisun Wildlife Center.
---
Field Trips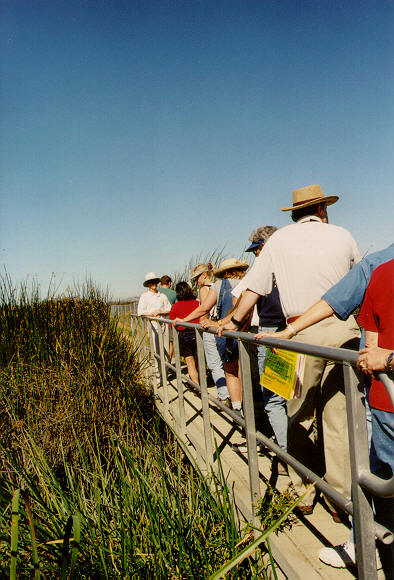 • Suisun Marsh: An interpretive walk through the Peytonia Ecological Reserve examining this unusual brackish water ecosystem and investigating its history, native plants and animals, and their ecological relationships.
($75 / 90 minutes. Limit 35)
• Native American: A walk through the Rockville Hills Park highlighting the customs and history of the local Native Americans living here before the Spanish conquests and American arrival. Native plants, birds and animals and their uses will be included.
($75 / 90 minutes. Limit 35)
• Suisun Wildlife Center Tour: An opportunity to visit the Suisun Wildlife Center and experience first hand the vital work of wildlife rescue. The Center's resident wildlife will be viewed close up and discussed, including the Coyote, Raccoon, Golden Eagle and other birds of prey.
($85 / 60 minutes. Limit 45)
---
... and MORE.
*All presentations, other than the 30 minute Wildlife Rescue show, are intended for 3rd graders to adults.
The 30 minute Wildlife Rescue show is suitable for pre-school and up.

Although we are based in Solano County, we will consider other counties nearby for programs and services.
Please Email us if you have questions: info@suisunwildlife.org

Proceeds help support our Wildlife Programs!
Prices subject to change - please Email to verify.
---

Environmental Education


Wildlife Rescue


SMNHA HomePage
---
On Line since 1994 © SMNHA
Send Email comments or inquires to: webmaster@suisunwildlife.org
Information subject to change - please call or Email for verification. Last update - (10/20/16)