Suisun Marsh Natural History Association
Baby Mammal Home Care Class
In 2013, we will continue our baby in-home care program. Baby mammals do best when they can receive a dedicated focus and quiet surroundings. The Spring and Summer influx of animals at the Wildlife Center does not present the best atmosphere for this activity.
Over the last few years, we have been sending many of these babies home with the Center volunteers. We would like to expand this activity to include more of the public. We are now seeking individuals who would like to be trained for this function.
We will be dealing mainly with baby raccoons, jackrabbits, squirrels, and opossums. Each person would be asked to handle only one species at a time and be limited to a comfortable number of babies.
Your only pre-qualifications for this are patience and good common sense about animal husbandry (feeding, care and cleanliness). We will provide the training, reference material and, of course, the babies. Species specialists will be always available for any guidance or consultation.
Now is YOUR time to become closer to wildlife - right from your own home. It is hard to convey the feeling of satisfaction that you can have by nursing a new critter into the world.
We will be holding a class April 10, 2013 to train volunteers for baby animal care. To sign up or inquire, call the Wildlife Center at 707-429-4295 and refer to the In-Home Care program. If you won't have the time next spring, perhaps you know of someone who may. Please spread the word!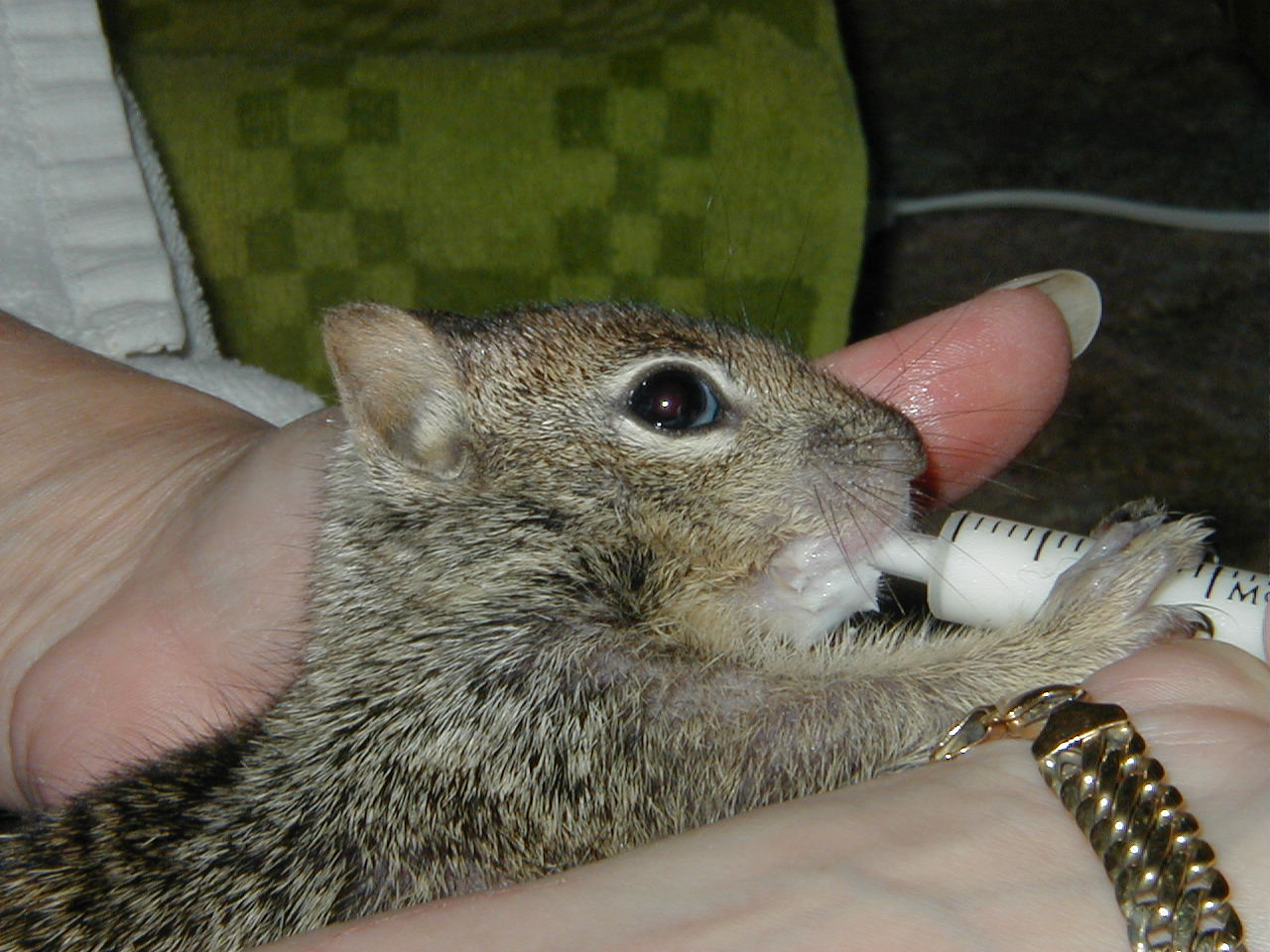 ---
This class is provided for those who volunteer at the Wildlife Center.
See details about Volunteering and information regarding the Suisun Wildlife Center.
The Suisun Marsh Natural History Association and Suisun Wildlife Center is a 501(c)3 organization.

return to Schedule of Events

---
Directions to the Suisun Wildlife Center
---
On Line since 199On Line since 1994 © SMNHA
Send Email comments or inquires to: webmaster@suisunwildlife.org
Information subject to change - please call or Email for verification. Last update - (01/08/13)